About Chiropraxe Praha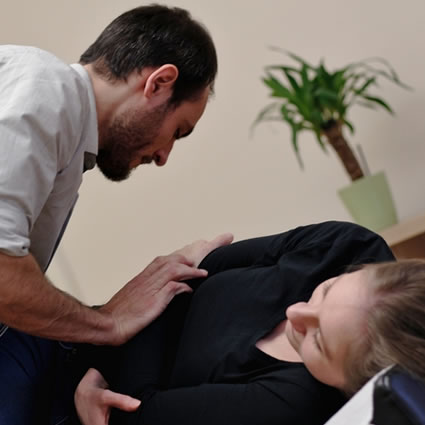 Chiropractor Thiago Piton offers a natural approach to healthcare from a central location In the Malá Strana area of Prague.
What Is Chiropractic?
Chiropractic is an evidence-informed, noninvasive, hands-on form of healthcare. It focuses on the musculoskeletal system to help get you out of pain or improve your health.
Thiago takes a respectful, empathetic approach with each patient, listening carefully to individual concerns and determining how best to help them.
Staying Well
Chiropractic is not just about relieving the pain you're in right now. Thiago's goal is also to help you make changes in your lifestyle and teach you what to do at home so you can be independent, having freedom and not needing any intervention to remain healthy.
"I came for the first time yesterday and Thiago had shown a lot of professionalism since the first moment. He evaluated my ailments and has given me a series of tips to improve plus the most important part, the chiropractic part. First time I came to a chiropractic and I feel I can put my trust in Thiago. I am sure this will keep improving with constancy and effort." – Mariano D.
"Perfect work! I already felt so much better after the first meeting. Long term treatment is also very good. Thank you Thiago!" – Franz J.
"Highly recommended! I have never felt so pain free in the last five years. Thiago is highly experienced and knowledgeable chiropractor that tailors the treatments based on your needs. Prices are transparent and reasonable." – Karel N.
"Highly recommended! I was dealing with pain and lack of mobility in my shoulders, neck, back, and hips from an injury and years of hard work and I have never felt better after my visits with Thiago. Great service and takes the time to tell you exactly what is wrong and gives advice on how relieve pain from home through stretches and exercise after the appointment. I can do the things I enjoy again pain free and it is all thanks to Thiago." – Josh L.
MEET CHIROPRACTOR THIAGO PITON »

It's Simple to Book an Appointment
You can easily reach Thiago by phone, text or email. Contact Chiropraxe Praha today to schedule your first appointment.
---
About Chiropraxe Praha | +420 774229892